Welcome to Kangpen Kennels. Home of the Olde English Bulldogge. We are a small family owned and operated kennel in northern Ohio. Here at Kangpen we are breeding and raising the Old English Bulldogge. The Old English Bulldogge is a re-creation of the Olde bulldogge from a century ago. A intelligent, capable, stable, athletic, loyal, ultimate family companion bulldog. Disenchanted with the modern AKC english bulldogs health, but lovers of bullies we set out to have the ultimate bulldog and have found it with the olde english bulldogge. Whether playing with the kids in the yard, or snuggling up on the couch our bullies can do it! Here at the pen we have alot of time and research invested to strive to bring you OEB's chosen to fit the IOEBA and WBA standards.  We are dedicated to preserving the bulldogge of old. We do not follow trends, and fads, we are working solely on an individual look and have set our goals high for what we feel will keep us within the aspects of what the OEB was truely meant to be.  All of our breeding stock outside of the ones we have produced ourselves, come from lines that have been around, proven, and have come from breeders that have truely made a difference, stood behind their dogs, and did not loose focus on the overall bully. We spent hours researching these breeders and chose them as they set themselves apart from the normal in order to get us to where we want our bullies to be. Currently we have been breeding the OEB for 16 yrs. 

 Our bullies are powerful, muscled naturally, square framed, big bully heads without being overdone, athletic, stable, loyal, protective, with A1 tempermants. 

When purchasing one of our bullies you become part of the Kangpen family we are always here for you.

All bulldogs here at the pen are family first. All are well socialized and worked with on a daily basis.  They are the ultimate family companions!! 

We hope that you enjoy your visit with our family, and if you have any questions please feel free to contact us anytime, we love to hear from you.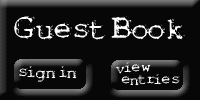 PLEASE NOTE ALL PHOTOS, INFORMATION OR VIDEOS SHARED BY KANGPEN ON THIS SITE IS SOLE PROPERTY OF KANGPEN. NO DOGS SHALL BE SHOWN ON ANY OTHER SITE THAT BELONG TO US WITHOUT WRITTEN PERMISSION FROM KANGPEN. VIOLATORS WILL BE PROSECUTED TO THE FULLEST EXTENT.

UNITING BULLIES WITH FAMILIES!!!!

PLEASE TAKE A MINUTE TO SIGN OUR GUESTBOOK.

All Durzo x Luna babies have found their families. Welcome to all our new extended family members. 

FEEL FREE TO CONTACT US FOR MORE INFORMATION ON FUTURE BREEDINGS.

UPDATED INFORMATION NEWS FEED...